President Trump Cancels Nancy Pelosi's Foreign Trip As Shutdown Drags On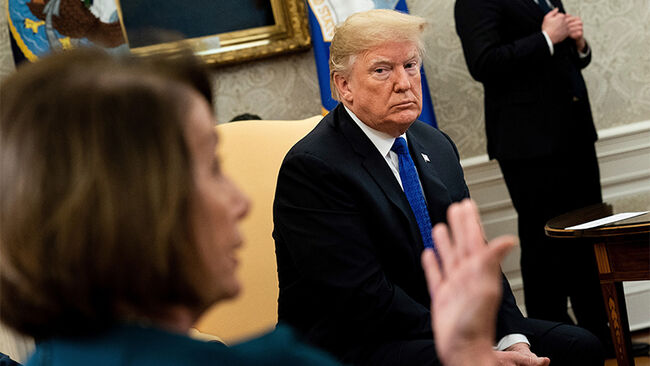 One day after House Speaker Nancy Pelosi asked President Donald Trump to reschedule the upcoming State of the Union address, the president wrote a letter informing her that he is postponing her planned trip to Brussels, Egypt, and Afghanistan.
Trump said that instead of attending an overseas "public relations event" she should spend her time trying to end the partial government shutdown.
"I also feel that, during this period, it would be better in Washington negotiating with me and joining the Strong Border Security movement to end the shutdown," Trump wrote.
The president said that her trip would be rescheduled once the government is reopened, but told her that if she wants to make the "journey by flying commercial, that would certainly be your prerogative."
As the battle over the funding of a wall on the U.S.-Mexico border continues with no end in sight, Trump signed a law that would guarantee all the workers impacted would be compensated "for wages lost, work performed, or leave used during a lapse in appropriations."
Photo: Getty Images