Treasure Hunter Discovers Bunker Which May Contain the Legendary Amber Room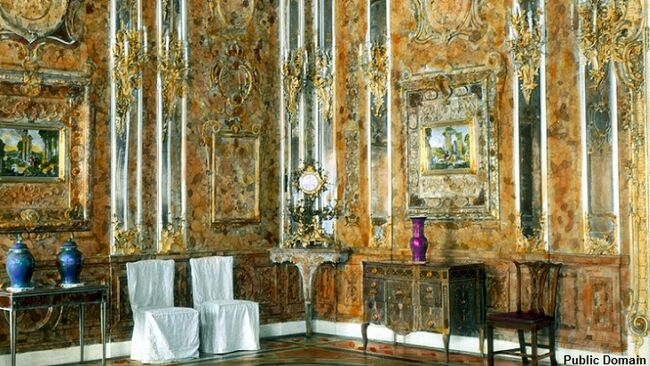 In a new twist to a longstanding mystery, a German treasure hunter believes that he may have finally located where the legendary lost Amber Room was hidden. The ornate amber and gold paneling from a Russian palace was infamously stolen by the Nazis during World War II and subsequently vanished as the chaos unfolded at the end of the conflict. Although some historians have argued that the priceless pilfered pieces of the room were probably destroyed during a bombing campaign, an array of researchers over the years have attempted to find the elusive riches which they suspect somehow managed to survive the war.
Karl-Heinz Kleine is the latest individual to step forward with a claim on the possible location of the Amber Room. Having zeroed in on the Polish town of Wegorzewo, the treasure hunter and his team reportedly utilized "professional geo-radar" to find a heretofore-unknown underground tunnel. Incredibly, upon closer inspection of the area, Kleine discovered a hatch which would presumably allow entrance to the location. However, atop the doorway is a tree which was planted sometime long ago and, for now, renders the manhole inaccessible.
More on this intriguing story at the Coast to Coast AM website.

Coast to Coast AM with George Noory
Want to know more about Coast to Coast AM? Get his official bio, social pages & articles on iHeartRadio!
Read more